A mistake that many people make which ultimately leads to their failure with following an exercise program is working out too hard! I'm not saying that there's anything wrong with working out hard but it's important to understand your body, your physical limits, and your energy levels so you can get the most out of […]
---
What's your Why? Why are you inspired to get out of bed in the morning and go to work? Why do you work so hard? Have you given much thought into these questions? Dig into this question, find the deep reason within yourself that motivates you to be successful and work hard. Find your Why! […]
---
Drink Water! Train yourself to drink water as a first resort and skip the sugary chemically filled drinks. It may be hard at first but you have to train your palate to not crave the taste when drinking fluids and learn to crave the healthy feeling water provides your body! This doesn't happen overnight it […]
---
I'm sure you've heard the saying "knowledge is power". I also believe that knowledge and love of learning lead to a more enriched and happy life. One of the beautiful things about life is there are infinite things to learn and you can always  go deeper and deeper into the subject  you desire to learn […]
---
Here's a great Ted video about taking care of your brain and how it will change your life by Daniel Amen. He gives great advise and tips on what's good and bad for your brain!  Check it out!
---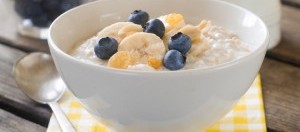 A healthy breakfast is the best way to start your day and a great habit to get yourself into! Here is a list of some of the benefits Provides the body nourishment to start the day · More energy to perform daily tasks · Help control weight · Kick starts the metabolism · Improves bad […]
---
I was having a conversation with one of my personal training clients in Santa Monica about why people fail and what's the best way to be successful and he gave me some great advise, "Tell You Clients to Schedule Their Training Sessions"! I've been training for over 10 years and I've seen many successes as […]
---
I started off this year at one of my heaviest weights I've ever been at 202 pounds. I had gotten married in September and found myself in celebration mode through the Holidays. As a consequence I gained 14 pounds. I set my goal to get extremely healthy and  lose 20 to 30 pounds and get […]
---
A new year has started and it's always exciting for a fresh start. The thought of setting a goal (New Year resolution) and creating something new in your life! The general rule of thumb is most people start their resolutions highly motivated and ready to achieve their goal. They start off working hard and then […]
---
I created a 32 day health challenge to help people lay the foundation to create a healthy lifestyle. It's run through Facebook so you must have an account.It's open to everyone! Sign up here…https://www.facebook.com/groups/298544333528808/ Chris Chouteau Personal Trainer in Santa Monica www.custombodyfitness.com
---
YES! Contact me today to schedule a FREE no obligation consultation and trial workout.
[contact-form-7 id="120" title="Trial Offer"]