Meet Nelly
Name: Nelly
Age: 28 yrs
Races Run: 9 full marathons, 24 1/2 marathons, several 10ks 
Weight lost to date: 15lbs
Member of Custom Body Bootcamp:  1 year  8 months
Superpower: Miler Annihilator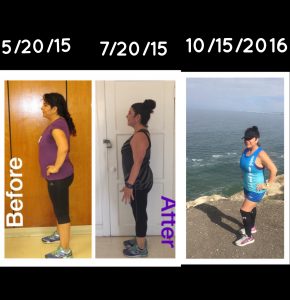 What was your personal turning point when you decided you wanted to make a healthy change in your life?
I already was very active just needed help with nutritional and eating habits.
What has been your biggest challenge?
Nutrition
What was/is your goal for your health and life?
I wanted to get stronger and become a better runner and lose 20lbs.
What is your motivation mantra that gets your to work out?
Don't stop now just keep on pushin'!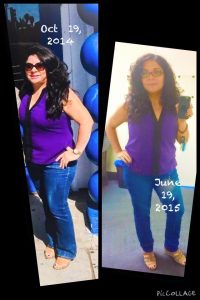 How many marathons have you run?
I have run 9 full marathons (26.2 miles) and 24 ½ marathons (13.1 miles) and several 10Ks (6 miles). (Ed.Note :that is about 600 miles alone in racing, not counting training miles!)
Why do you run?
I love it. It's my time to recharge and feel alive and strong and free
How has your workout at CBB helped your running and racing?
It has made me a stronger runner. I have been able to break a marathon PR this year, a 10K PR this year and in the next 2 weeks I hope to break a half marathon PR. And I love running hills now. I use to hate them.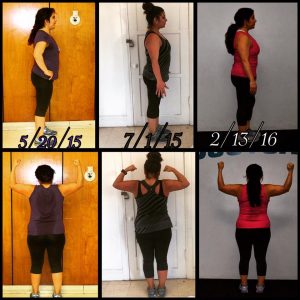 What would you say to someone who is thinking of joining Custom Body Bootcamp?
I use to hit the gym for hours and not get much done. I did not lose any weight even though I was running marathons. Custom Body Bootcamp is great because you get a quick and very effective workout every time. If you think 30 mins is not enough you can always do an hour.
***
Weightloss is not magic and it is not found in a pill or a shake. It is achieved through dedication and hard work plain and simple.  We want to honor and give voice to our Members that show up every day and do the work. If they can do it, you can too! Call us today to find out how you can get started in your own weightloss story. (424) 393-4055