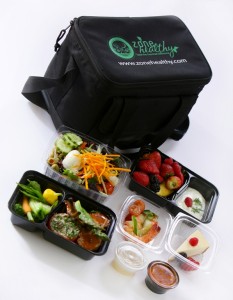 Zone Health is a gourmet food delivery service that provides healthy alternatives for the residents of the Los Angeles Area. If you have no time to cook and looking to lose weight or eat healthy, Zone healthy can provide you the solution your looking for.
I refer my Santa Monica Personal Training clients who are to busy to prepare their own food or just need a kick start for a few weeks to help them create a healthy lifestyle! It's a great service!!!
Zone Healthy delivers daily to your doorstep. For more information check out their website at
www.zonehealthy.com or call 888-522-ZONE (888-522-9663). Let them know I referred you and you will be well taken care of!
Chris