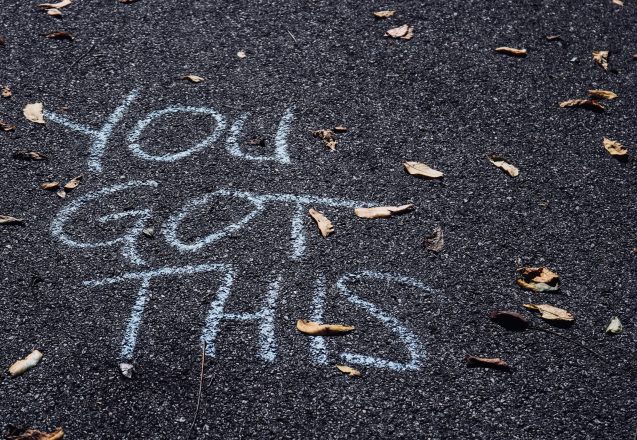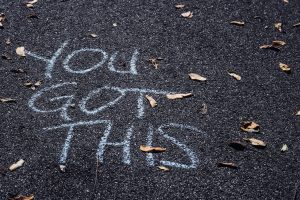 It's easy to say you're going to diet or start an exercise program, especially if that announcement ends with the word, "tomorrow." You have to be serious about getting in shape and stick with it to see results. Why do you want to lose weight or get into shape? Is it just something to say to agree with everyone else? Is that really what you want? What motivated you to begin? Your driving force should be something that's important to you.
Use your motivation for strength when times get tough.
Your life is probably hectic with tugs from all directions. Taking time to workout may seem like it's unimportant sometimes. That's when you need to remember your motivation for starting and ask yourself, "If not now, then when?" It's too easy to miss a workout and before you know it, your workout program is just a memory. It's too easy to give up entirely on healthy eating if you've just consumed a pack of Oreos. Getting back on track is top priority in those times and that means getting motivated.
Your motivation may change or build.
Maybe you started on the path to fitness because of your health or even because your clothing no longer fit. Maybe you just wanted to feel better and more energetic. Whatever your reason, as you workout and eat healthy, you'll find new motivation along the way. Once you conquer a certain exercise you couldn't do before you started, looking for the next workout to conquer may become a motivating factor.
Don't expect overnight miracles.
Too often people give up after a few days or few weeks because they don't see the results they want. I tell them to give it six weeks. In fact, that's why we have the six weeks challenge. Devote your energy and focus and follow the plan for just six weeks. Then look at the results. Your original goal can be to get through the six weeks and keep on the program faithfully. Once you've finished, the sky's the limit.
Setting big goals is important, but so is breaking them down to smaller goals that achieved quickly. They help keep you motivated.
If you're truly serious about getting into shape, your mind set will make a huge difference. Rather than thinking how hard a workout is or how much you miss biscuits and gravy, think about how great it is to be able to move easier and with more energy.
A program of healthy eating doesn't mean you'll never get to eat your favorite foods. It does mean that you won't eat them every day and watch portion control when you do eat them. Once you realize how good healthy foods taste, most people seldom crave unhealthy food.
It's time to transform yourself. Take our six week challenge. Remember, you can stick to anything for six weeks. It's short enough that it doesn't seem like forever, but long enough to see true results.
Want to Learn More About Getting in Shape?
If you're ready to get in shape, contact me today here or call me at (210) 853-8333.