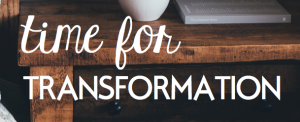 Our gym in Schertz/Cibolo, TX is the perfect place to start to transform your body into the one that is healthy and more like it was meant to be. Everyone has the ability to be a better version of themselves. Fitness is all about turning small changes into habits that eventually, change your life. When you start working out with us, you might not believe you're capable of the goals you set, but it won't take long before you see you can transform yourself with by changing yourself one habit at a time.
If you don't believe you can get fit, give yourself a time limit to see how much you can accomplish.
There's a reason we offer a fourteen day kickstart program. It doesn't require a long commitment, yet after the program is done, people feel so great and start to see the changes that they want to continue further. There's no "LIFETIME" contract or other long term commitment that can look overwhelming and frankly, would scare me, too. Committing to a program for 14 days is the start of a total transformation.
You have to eat healthy.
Your body requires the right fuel to operate at its best. In fact, some foods, such as those containing high fructose corn syrup, actually sabotage you by affecting the hunger hormones in your body. When you eat food with this type of sugar, it reduces the leptin hormones, the hormones that make you feel full, and boosts the ghrelin hormones that leave you feeling starved. Eating highly processed foods also reduces the nutrients and often add not only extra calories, but a laundry list of chemicals into your body. Eating whole foods, with little or no processing, gives you high nutrition and lower calories. After just a few weeks, you'll notice you no longer crave sugary foods and really enjoy a healthier way of eating.
You have to move your body for it to be its fittest.
Our bodies are amazing. Instead of wearing out, they just get stronger the more we work them. Fitness starts when you keep your body moving on a consistent schedule. Working out is one change you truly have to commit to in order to see results. When you change your eating habits, if you only have healthy food available, you'll eat that healthy food. However, even if you put on workout clothes, it doesn't mean you'll get moving. It's hard work and after the first session, people often question why they're doing it. While seeing great results takes longer than two weeks, you'll feel the results in your increased energy level after just two weeks.
Rather than sit on the edge and always wonder whether you could make a change, just do it. Give two weeks to being healthier and see what a difference it makes.
If you normally have a diet that's high in sugar, you'll feel some signs of withdrawal. Sugar is highly addictive, but after a few weeks, you'll find your cravings diminish.
What you eat is important, but so is what you drink. Instead of diet or regular soft drinks, switch to water. Herbal tea, green tea and even some coffee can also be added to the list of safe drinks.
Eating healthy means you'll never have to count calories or diet again.