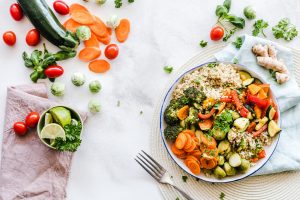 There are all types of diets in Schertz/Cibolo, TX, but one that's often touted as being the best is a low carb diet. Is it true it's the real pathway to losing weight and looking great or is it all a myth that could potentially put on the pounds? There's been a lot of time to test theories, since low carb diets have been around for ages. One of the more noted ones was popular about 45 years ago. It was the Atkins diet and extremely low carb. It promoted eating foods higher in fat, which produced ketones. Once the diet ended, the weight often returned very quickly.
There are newer versions of the low carbohydrate diet that are healthier than the Atkins diet.
The Atkins diet had people piling their plates with loads of steak and just one small floret of broccoli or two. It was too severe, but the newer diets aren't. One study focused on just boosting the protein amount in the diet and lowering the carbohydrate percentage. The group first established the effects of the typical diet that had 50 percent carbs, 15 percent protein and 35 percent fat, allowing participants to eat as much as they wanted. Next, the same group raised the protein intake to 30 percent, lowered fat intake to 20 percent and maintained 50 percent carbs. The results after 14 weeks was an average 11 pound weight loss with eight coming from shedding body fat.
Everything in moderation, even dieting.
No matter what type of diet you eat, unless it's a well balanced healthy diet made of whole foods, if you go overboard and get radical, there are health risks. Low carb diets are no different. If you're not eating carbs, what are you burning for energy? Is it lean muscle mass? That could seriously affect your effort to shed weight by slowing your metabolism. High protein, high fat and low carb diets can increase cholesterol levels and ridding your body of the ketones from burning fat can cause kidney stones. Focus on healthy changes, not fads.
Healthy changes means eating healthy carbs!
There are healthy forms of protein, healthy fats and healthy carbs. It's all about ensuring your diet has healthy foods, not just a specific percent of macronutrients. Not all fat is healthy, but you do need some, some make sure it comes from healthy sources like avocados or fatty fish. When you go low carb, give up the processed flour products and stick with the multicolor veggies—leaving potatoes and starchy vegetables for less frequent eating. Definitely cut out sugar, no matter what type of diet you choose, low carb or otherwise. You can include sweet fruits to get that boost of energy.
Low carb diets that focus on fresh fruits and vegetables, lean protein sources and healthy fats is the actual definition of healthy eating!
A diet higher in protein can help fill you up, so you'll be less tempted to eat fattening things, like unhealthy snacks between meals.
Eating a healthy low carb diet includes eating healthy fat, which actually lowers bad cholesterol levels, while raising the good cholesterol.
Less drastic, modified low carb diets make it easier to stick with the program. It eliminates the calorie or carb counting and focuses more on healthy eating, which you can maintain throughout your life.