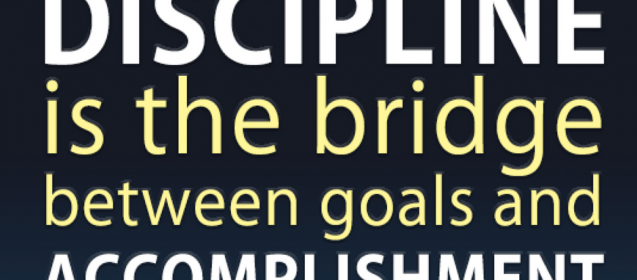 Hey there,
My reason for writing this email is to give you a key ingredient to be successful and create healthy long lasting results in your life.
This key ingredient is DISCIPLINE!
Whether you are looking to lose weight, get healthy and/or tone-up you must be disciplined. Let's be honest, if you want to create any changes in your life you must  have self-control, willpower and take unfamiliar actions that are out of your comfort zone.
So let's start by defining discipline.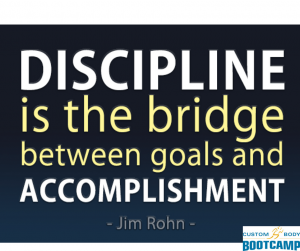 Discipline is action or inaction that is regulated to be in accordance (or to achieve accord) with a system of governance. Discipline is commonly applied to regulating human behavior.
When you are looking to create change in you life, you have to avoid taking actions that are your regular habits and take actions that are unfamiliar to you.   
For example, if you are looking to lose weight and get fit and healthy you will avoid going home and watching TV and instead be disciplined to go to the gym and get a good workout instead.  
The same applies to eating, avoid unhealthy food and eat healthy nutritious food.
Every time you are disciplined and focused you are taking the next steps that will get you the results you are seeking, you are building your discipline muscle!
How do you build your discipline muscle?
Start by writing down the changes you want to achieve, (set your goal). Then list the actions you must take and actions you must avoid.
Become self aware of your habitual patterns so you can have the choice to decide what action you want to take.
Then get to work and start to making discipline choices. When you are making the right choices no matter how big or small you will be develop and strengthen your disciple muscle.
The beauty of being discipline is that it eventually flows in all areas of your life.  Once you start seeing changes in one area, it magical flows to other areas of your life.
So be focused and strict with your goals and build that muscle.
Live Strong, Be Strong- Mind, Body Spirit!
Chris