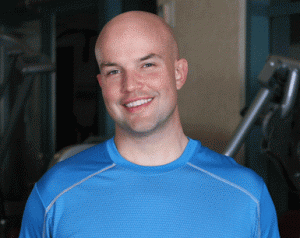 Here is a 10-minute video about being successful and the evolving process to do so! The hardest part about being successful is starting out. I am using this video as an example. This is my first video. It wasn't planned… I jumped in and got it done! I could have done it a few times and done a better job, but I posted this one because I want to show everyone how to start something new and how it evolves and improve. I will be doing these videos through the year and they will improve!
Continue reading Life's Free Pleasures "Success" »
---
Chris is an inspirational trainer. I am a nutritionalist living in London and Ireland so have come across many great fitness experts but Chris's skill of getting inside your head and motivating you to work out in the best possible way for your body is a rare gift. I only get to spend a few weeks a year in Santa Monica but when I do, my fitness and physique improve radically thanks to Chris's firm but gentle coaching and his extraordinary insight into the body's physiology and how to make it work better than you could ever imagine.

I feel very fortunate to have Chris in my life even if it is only for a few weeks in the year. It makes a big difference to my preventative healthcare as I know his work is ensuring my muscles, joints and bones will work better than other peoples until Im a very old lady.
---