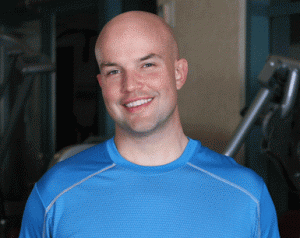 Here is a 10-minute video about being successful and the evolving process to do so! The hardest part about being successful is starting out. I am using this video as an example. This is my first video. It wasn't planned… I jumped in and got it done! I could have done it a few times and done a better job, but I posted this one because I want to show everyone how to start something new and how it evolves and improve. I will be doing these videos through the year and they will improve!
Continue reading Life's Free Pleasures "Success" »
---
My brother is the one who first introduced me to Chris over three years ago. My brother experienced a high degree of success with Chris' diet plan and he believed I could benefit as well. Little did I know at the time that the introduction would change my life so dramatically!
I desperately needed to lose 150 pounds, which is not a small number by any stretch of the imagination. I was severely overweight and had been for most of my life. It got so bad that in the fall of 2006, I could hardly walk because I had terrific back pain (sciatica) and arthritis in my left knee.
Continue reading By Jan Mercer »
---
Chris changed my life! This is my story. I had no muscle and could barely run to first base not to mention the laundry list of health problems I had gone through. I was constantly getting sick ranging from the flu to cellulites. I also had constant migraine headaches on a daily basis and had no energy whatsoever. My overall health was very poor and I needed a change.

Continue reading By Gary Johnson »
---