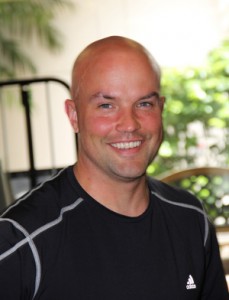 My personal goal is to help clients create long-term results! One of the biggest challenges I face as a personal trainer is teaching my clients to think long term and not expect immediate results. This doesn't mean that they won't see result in the short term, but helps them to create the mindset for their long-term success.
In our society we are bombarded with marketing and advertising about getting results quickly and with little work. Think about all the advertising you see on TV or hear on the radio about losing weight, getting in shape, or making lots of money. What are they selling? "Quick Results". I personally think these are unethical practices and misleading the public to think that results come easy and with little work and have influenced society as a whole to focus on immediate gratification. I have trained 100's of multimillionaire entrepreneurs and I am yet to meet one who got rich quickly. They have all worked extremely hard over long periods of time to achieve their success. This applies to losing weight and getting in shape as well!
In life you create habits. These habits are patterns of how you live your life. In many cases your not aware of your habit because you do them without thinking. They are part of who you are. When you are looking at creating something new in your life such as getting in shape or losing weight, you need to create new habits. You do this by consistently taking actions over a long period of time till you do it without thinking and it becomes a part of how you live your life. In a quick fix program you are not taking these consistent actions over a long period of time, so you're not creating the necessary habits for long-term success. Therefore, you fall right back into you patterns of your past and right back to where you started.
Using personal trainers as an example. We are in shape and healthy because it's our lifestyle. We don't just snap our fingers and achieve the results to look and feel the way we do. We make a conscious choice to be healthy, and make choice over and over again, and it's become part of our life. It took time!
The problem with quick fix programs is they take out one of the most important elements to being successful, and that is "Time". It takes time and commitment to be successful along with hard work. You are that much closer to being successful when you go in with the mindset of knowing it's going to take time and hard work to reach your goal. Setting this mindset is the first step to being successful!
Learn to think LONG-TERM and you'll be much closer to your goal!
Chris