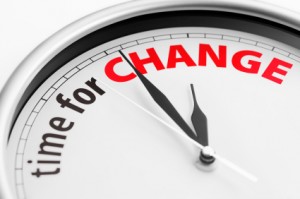 What if I told you that the reason you are not achieving the things you want in life is because you don't really want to achieve them? As a personal trainer my goal is to help my clients improve their lives by making choices to create a healthy lifestyle. I learned in my own life as well as training hundreds of clients that the only thing that prevents people from achieving results is our OWN SELF-LIMITING BELIEFS and LACK OF ACTION!
We all have self-limiting beliefs that have come from experiences and things we have learned in our past. In many cases they have come at an early age when we were to young to question and rationalize to come up with our own conclusion. We then believe these things to be true and develop our lives in a way that limits us from achieving things we want. One thing I know is human beings are capable of achieving and creating incredible things when they set their mind to it. This includes YOU!
These self-limiting beliefs often discourage us from taking action because we fear failing. This leaves us feeling hopeless and stuck. Often the hardest part to creating a change in your life is taking that first ACTION step. It's a step into the unknown! Many fear this unknown, because there is no control, which will leave you feeling unstable and uncertain.
I want to give you a different perspective to looking at the unknown. Instead of fearing it, be excited. Be excited because this is where you can create new and beautiful things in your life. There will always be fear… That's OK! Fear is just letting you know there's a change happening in your life and gives you the opportunity to choose to create the change or keep things the way they are. Fear is a positive thing and serves an important purpose in our lives. When you're looking to create change in your life, you have to face your fears to move past them! You are capable of doing this. It takes courage, patience and persistence… You can do it!
It easy for me to explain the things you can expect when creating changes in your life, and it is simple in theory, but as you move forward there will be challenges. These challenges are part of the process. Some will come from of your own thoughts and others will come from external sources. This is where determination and hard work come in. Understand that they are going to come! Set your mind that your going to succeed and that challenges are only there to test you to make sure you want to succeed!
I'm providing you this information to empower you to make changes in your life. My hope is that this will help you lay a foundation to be successful and understand the process of change. This should help you set the right mindset to handle the challenges to come.
Here's some basic's to creating change in your life: 1) Want the Change- be willing to do what ever it will takes! 2) BE PATIENCE… this is the most important discipline with change… nothing happens overnight! 3) Know what Actions you need take and take them! 4) WORK HARD… Hard work is necessary… Change is not easy! 5) Understand there will be a process of learning (remember the best learning lessons come from failing… it's where you learn the most). 6) Be Determined… DON'T GIVE UP!
You are capable of creating change in your life! As Nike says… JUST DO IT!
Till next time…
Chris