At Custom Body Bootcamp in Inglewood, we believe that our members should not only be a part of a challenging work out, they should be surrounded by encouraging people, positive trainers, and a community that provides them with the accountability they need to persevere on their weight loss journey! If you're curious about what our boot camp can do for you, contact one of our amazing trainers, come check out our facility, or try one of our classes! There is literally nothing stopping you from getting into the best shape of your life. Contact us today!
Being one of the most overweight countries in the world, America is certainly no stranger to the need to get healthy. More than 160 million Americans are considered overweight or obese and when we take those numbers into consideration, we know that it's more important than ever for people to start taking better care of their bodies.
The Value of Community
Many people, however, start weight loss programs and, for whatever reason, can't seem to follow through with their goals. Perhaps they can't stick to their rigid diet restrictions, or they lose the motivation to exercise. We've found that one of the biggest reasons that people lose motivation to stick to their weight loss goals is that they are dealing with a lack of accountability.
Losing weight is hard. It's hard for people who have 20 pounds to lose; it's hard for people who have 100 pounds to lose. But when you're trying to lose weight and get healthy on your own, without the help and encouragement of an awesome community, it can sometimes feel impossible. In today's blog, we're going to look at some of the reasons that accountability is so important when you're trying to get healthy.
Reminds You That You're Not Alone
Humans were never meant to live life alone. We are largely considered creatures who thrive in community. But for some reason, people still try and lose weight on their own. It's normal to need help and it's perfectly acceptable to admit that you do better when you have accountability. When you have people on a similar health journey, it can give you the fuel that you need to stick to your goals.
It Puts More Weight on Your Actions
When you're trying to lose weight without accountability, not only is there no one there to appreciate your successes, there are no expectations that you'll make good choices. Accountability often makes us feel the full weight of our actions because we know that someone else will find out about that whopper or chocolate shake that we had.
Someone Celebrates Your Successes
When you have great fitness accountability, you have someone in your corner that is appreciating every milestone alongside you. The encouragement that you can get from someone who is celebrating your successes with you can make a huge difference in your ability to stick with your fitness program.
If you need some more accountability in your life, come be a part of our fantastic Inglewood boot camp! Custom Body Bootcamp has daily classes that will rejuvenate you, member stories that will inspire you, and a community of people who will help keep you accountable! For more information, to talk to one of our trainers, or to try out one of our classes, contact us today!
---
Hi There,
Chris Chouteau here with Custom Body Bootcamp!  Hope your week has gone well!
I want to give you something to think about today!
I went for a walk this morning down at the beach and I got to thinking "How do you create a great life?" and my answer I came up with was do what you love!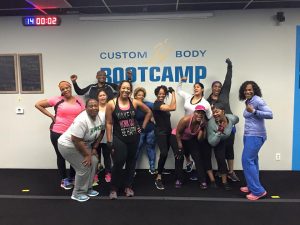 I am very fortunate and blessed to be able to have many things in my life that I love. I have a beautiful wife who I love dearly, I have a bootcamp studio where I help people positively change their lives by exercise and eating healthy. I am able to ride my bike and enjoy the outdoors.
I have all these things because I have worked hard and created them. I want to say that I am lucky but in reality I have worked my butt off and taken risk and they have paid off! I guess you could say I am lucky but the funny thing is the harder I work the luckier I get.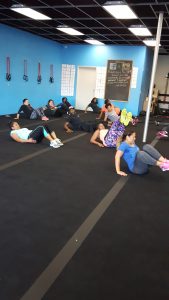 I have created all these things in my life and there is no reason why you can't create the things you love in you life as well You just have to want them so bad that you will do whatever it takes to create them!
We all create our life as human beings and you create it by the choices you make. Of course, unfortunate and unexpected things happen but you are not a product of circumstance. You always have a choice to change your life and you can always find positive in every situation in some shape or form.
I put this list together to start your process to do what you Love…
Write down the things you love to do and want to create in your life

Then ask your self…what actions steps do I need to take to create these things in my life.

Then make the decision and commit that you are going to create these things in you life

Then Take Action and start creating
If there's a will there's a way.  Life is full of abundance and opportunity and it's available to you and everyone.
Stay positive, work hard, and be patience,
Chris, owner Custom Body Bootcamp
---
Ingrid not only made weight loss a priority in her life- she made it a whole new career!  Many of our members already know and love the style of our trainer, Ingrid. She challenges them in their workouts and helps them to overcome mental and physical obstacles. She knows all too well the weight loss struggle is REAL! Real personal.
Meet Ingrid Frias, 31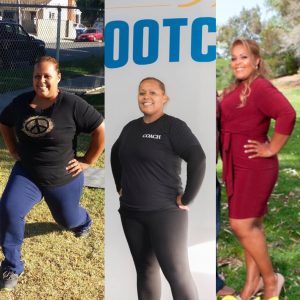 How did you discover Custom Body Bootcamp and then become a trainer?
I found out about Custom Body Bootcamp through a friend. She signed us both up for a free month of bootcamp at North Park; through our community Facebook page. I am happy to say I'm not only a trainer at Custom Body Bootcamp but I'm what they call an original – OG CBB member (1 of the very 1st). I had been looking for just a trainer before being introduced to Custom Body Bootcamp. But instead what I found is a community of people looking to get healthy and fit, just like me!  Turning trainer came about 6 months later. I became very passionate in the changes I was making and I began to share some of what worked for me with fellow members. Chris approached me about being a trainer and I was excited about taking my fitness to another level. I've always been a behind the scenes kinda girl, but call it divine intervention if you must :)…. I took the chance to finally come out of my shell and became a certified trainer. Fast forward I now train 18-22 classes a week with amazing members who equally inspire me and motivate me to be my very best!
Can you share some of your own weight loss journey with us?  Had you tried diets and other workouts before you came to Custom Body Bootcamp?
I've tried it all from, Zumba, kick boxing, pills etc. My weight yoyo'd for the better part of my 20's. It's not until Custom Body Bootcamp that I've learned to manage my weight without starving myself. Through clean eating, meal prep and exercising I can finally say I have control.
You lost 50lbs and have become an inspiration to our Members. How does that make you feel?
Grateful. Not only to have made a change for myself but to help motivate and inspire others through my own fitness journey. Making a change is never easy and you need all the help you can get. When I decided to become a trainer I told Chris I want to move people in the right direction. I hope that my struggles and triumphs are a testament to what you can achieve if you put in the hard work and consistency.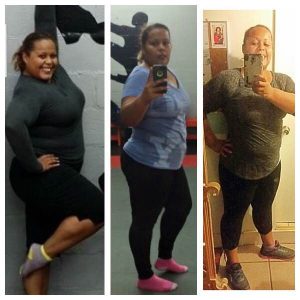 What have you learned about yourself in your own weight loss journey?
I've learned that my weight issues although physical were stemmed by emotional stress. Becoming fit and healthy has allowed me to face many of these untapped emotions and stress triggers head on. Working out and eating clean makes me feel good about myself and my choices. Every inch and pound lost, I wear it as a trophy. This journey has made me stronger both physically and emotionally. I'm proud, confident and excited for what the future has to hold. This is now and forever a way of living for me; there's no going back.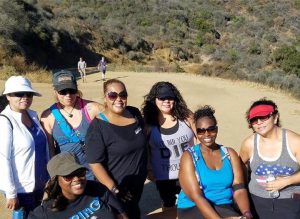 Why is fitness and health important to you?
Putting my health first was important because at the age of 10 I lost my mother to cancer and diabetes. When I found Custom Body Bootcamp I made a pact with myself not to be the passenger in my life anymore; but more like the "Driver". My mother was 32 when she past away leaving behind 4 children. Sadly I can't escape my family medical history which puts me at a higher risk for numerous diseases but I can make a personal changes in my own life to prevent the same outcome. Even more so now that my 32nd birthday approaches. Since my last doctor visit I'm proud to say I have a clean bill of health and I couldn't be prouder!  Custom Body Bootcamp has given me a new beginning. I love seeing who I am in the mirror! Because I see she is brave and beautiful for making a change and wanting more than just a mediocre life.
What in your experience makes this gym different from your typical gym?
The community. We all motivate, support and encourage each other.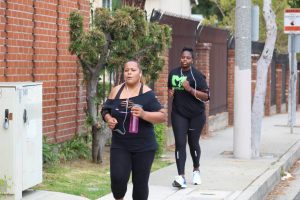 What is the one word that describes your students at Custom Body Bootcamp?
Fierce!!!!… They are the driving force of my day to day… I'm as dedicated to them as they are to their change if not more so.
If you had one overall impression of the kind of members or people attracted to Custom Body Bootcamp to share, what would be that be?
Everyday people (your next door neighbor, your teacher, hairstyle, bus driver, bank teller etc.) Custom Body Bootcamp isn't a gym full of show offs or looky-loos. It's regular hard working people striving for results.
What is the one piece of advice you can share with our Members?
Rome wasn't built in a day… Stay consistent, anticipate your choices and always remember you are worthy and able to attain your goals. "Mind over Body"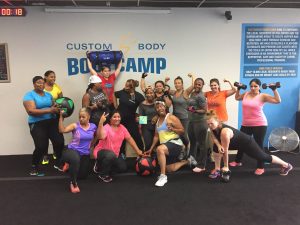 ---
Kit is a trainer for Custom Body Bootcamp and has helped with the weight loss transformation of many of our members. Kit cares and it shows. His students love his fun and supportive approach towards helping them reach their weight loss goals. But Kit's drive to do good and be good in this world has made him more then just a fitness trainer as fills his free time by organizing food drives for skid row. Over the past year, members and staff at CBB have joined in his work by helping to acquire donations and packing food and necessity bags to be distributed to the people of LA that need them most…LA's Skid Row.
Meet KIT JOHN, 23…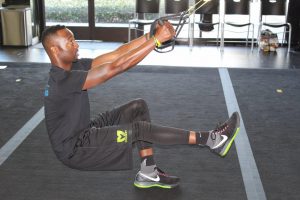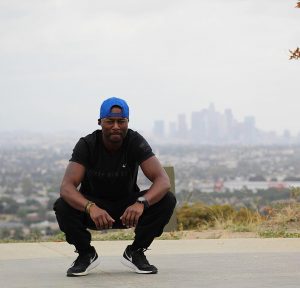 Tell us why do you do what you do?
My parents have always taught me to be thankful for everything I have. So I'm always grateful. My parents have always given back since the beginning of time from what I can remember.This is my main reason, this is how I was raised. To give to others.
How did you first get involved in supporting the resident's of Los Angeles Skid Row?
I got involved in community work through the running group that I started two years ago. I reached out to my own personal network to continue this work to benefit others.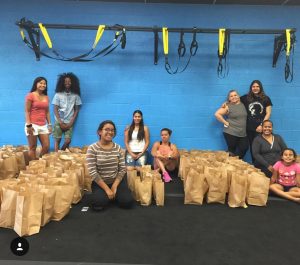 What kind of support do you offer them?
We try to offer them the essentials like tooth brushes, tooth paste, deodorant, razor blades and then support them nutritionally with fresh fruit, vegetables and staple food products for health and nourishment. We offer them our respect and gratitude as well for giving us the gift of helping them.
What kind of donations do you look for and what would you like to acquire for them?
We are looking for basic toiletries for both men and women. Products that you need, they need. It is pretty simple. Small travel sizes are good for transporting and distribution. Plus always fresh fruit, vegetables and easy healthy snacks that can be eaten on the go or without preparation.
Have you worked with other charities?
Yes, I have also worked with youth groups under Shi-Chi Youth Empowerment Solutions.
Why do you think it is important for everyone to care about what happens to the people on Skid Row?
The people that are on skid row may look down but they are not out. They are people just like you and me that can use a helping hand. The greatest gift int he world is to tbe the hand that gives. We also respect that this is their home, so I think it is important for us all to remember and treat it as such- HOME.
---
We will be writing about a variety of informative topics to help you achieve your health, weight management, and fitness goals. Be sure to check back often and let us know if there's a specific topic you'd like for us to include. Here are some of the topics we will be covering – hope you'll enjoy it!
Expert Advice,
Health & Fitness,
Motivations,
News & Events,
Nutrition Tips & Strategies,
Recommended Books,
Supplements,
Weight Loss Strategies,
Workouts & more!
---
We will be writing about a variety of informative topics to help you achieve your health, weight management, and fitness goals. Be sure to check back often and let us know if there's a specific topic you'd like for us to include. Here are some of the topics we will be covering – hope you'll enjoy it!
Expert Advice,
Health & Fitness,
Motivations,
News & Events,
Nutrition Tips & Strategies,
Recommended Books,
Supplements,
Weight Loss Strategies,
Workouts & more!
---
There's been lots of controversy in the last couple years to whether Coconut Oil is Healthy or Unhealthy!
Coconut oil consists of 90% saturated fat and research has shown that the fatty acid chains of Coconut oil are shorter than the saturated fats from meats. The shorter chains in coconut oil have been shown to raise good cholesterol as opposed to the longer fatty chains in meats products have been linked to heart disease!
"Coconut oil is made up of about 90% saturated fat, but the scientific community has started to figure out that not all saturated fats are equal," Susan Mitmesser
There are two types of Coconut oil, virgin and refined. The virgin coconut oil comes straight from the pulp of the coconut and has more nutrients than the refined oil which is heated and has chemical added to it to keep the coconut taste!
In my opinion I think that virgin is the way to go if you chose to use coconut oil. Always go for the higher nutrient, natural food choices.
Also… substitute the coconut oil vs adding in to meals! Example use the coconut oil for the olive oil!
To Your Health,
Chris
---
You know… sometimes life really makes things interesting! When you start getting some momentum… boom… Roadblock! The question is: Do your stop or do you find a way around it? I just hit a roadblock and there is no way in hell this thing is going to stop me! I'm working my way around it now!
Don't let roadblocks stop you from getting what you want in you life! Find your way around!
---
Asparagus is a Super Food that's considered to be one of the worlds healthiest foods! It's a great idea to add this 2 time a week to your weekly diet. It's definitely one my wife and I buy weekly!
Here are some of the great benefits:
1) It contains glutathione (an antioxidant) which has detoxing properties that help break down carcinogens and protect cells from free radicals.
2) It is a natural diuretic and great for helping to reduce water retention after those heavy salty meals.
3) It's loaded with Vitamins and minerals such as calcium, vitamin B6, magnesium, and zinc.
4) It also contains relatively high levels of vitamin C, potassium, beta-carotene, vitamin K, vitamin E, thiamin, riboflavin, rutin, niacin, folic acid, copper, iron, phosphorus, manganese and selenium .
---
I am sitting at a coffee shop in Santa Monica and "I am in Pain"!
See, this weekend I took a course on Metabolic Training (HIIT) not realizing there
was a workout involved in the course. We did a 50 minute HIIT workout which my
body was not physically prepared for.
It's been three days since the course and I am still sore and uncomfortable, I'm
guessing it will be a couple more days of this feeling…You know what…It's not
worth it!
Even though I workout almost every day mostly riding my bike and I have a high level of fitness, I was not conditioned for the type of workout I performed over the weekend. As a consequence I'm paying for it now.
My reason for writing this is so you don't make the same mistake. The purpose of
exercise and fitness is to support and develop health. Since I chose to exercise at an intensity my body wasn't conditioned for, I am now in pain which is affecting my life. I am too sore to ride my bike and every time I move my mind goes to the area that hurts and away from writing this or whatever other task I'm working on.
When exercise is done correctly there is an immediate and long-term benefit. Doing
it correctly means you keep pushing yourself over your limits a little bit at a
time not all in one day. This insures that you continually get stronger, have
energy and continue to stay safe.
Working out until you can't move and get really sore is counterproductive and
significantly increases your chance of injury. I always say when getting in
shape that "it's a marathon, not a sprint". It doesn't mean you can't do a
sprint now and then. You just have to be prepared for it!
Hope you find this helpful… feel free to contact me with any questions.
Chris
---
YES! Contact me today to schedule a FREE no obligation consultation and trial workout.
[contact-form-7 id="120" title="Trial Offer"]