There's been lots of controversy in the last couple years to whether Coconut Oil is Healthy or Unhealthy!
Coconut oil consists of 90% saturated fat and research has shown that the fatty acid chains of Coconut oil are shorter than the saturated fats from meats. The shorter chains in coconut oil have been shown to raise good cholesterol as opposed to the longer fatty chains in meats products have been linked to heart disease!
"Coconut oil is made up of about 90% saturated fat, but the scientific community has started to figure out that not all saturated fats are equal," Susan Mitmesser
There are two types of Coconut oil, virgin and refined. The virgin coconut oil comes straight from the pulp of the coconut and has more nutrients than the refined oil which is heated and has chemical added to it to keep the coconut taste!
In my opinion I think that virgin is the way to go if you chose to use coconut oil. Always go for the higher nutrient, natural food choices.
Also… substitute the coconut oil vs adding in to meals! Example use the coconut oil for the olive oil!
To Your Health,
Chris
---
Here's a video I put together on how to do a proper squat.
---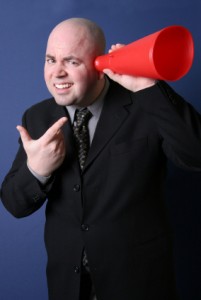 A mistake that many people make which ultimately leads to their failure with following an exercise program is working out too hard! I'm not saying that there's anything wrong with working out hard but it's important to understand your body, your physical limits, and your energy levels so you can get the most out of your workouts.  If your exercise is done correctly you will avoid burnout and greatly reduce your chance of injury while also enjoying the working out with all the benefits that come from it.
I'm writing this because someone recently told me that they weren't happy with their workout because they didn't workout hard enough. This got me thinking about how people believe that exercise needs to be hard in order to be beneficial but this is simply not true.
Working out hard is great if you understand it. This is, what I want to teach you so you don't get burnout or injured.
First of all when you workout hard you are taking your body over it's limit, over your threshold, which is an uncomfortable place. This uncomfortable feeling is pain.
This is "Your Pain Threshold". When you are exercising it's good to push yourself over this threshold because it is how you get stronger. The question is "How far to push yourself over this threshold? " This is what you need to be aware of and learn about yourself and your body.
What happens when you touch something that to hot? That's right… You get burned and you don't touch it again. That what happens to many beginners when they start an exercise program… They workout too hard and they get extremely sore. Then, after doing this two or three time they end up quitting their exercise program because their subconscious is helping them find excuses to not workout.
Now, if you exercise correctly and just take yourself a little over your threshold, you don't get as sore, and the exercise becomes more tolerable to where you begin to enjoy it and reap all the benefits.  Not to mention that your greatly reducing your chances of injury. This is my passion and what I love to teach people.  Hope your getting it!
With all that said, the key to long term success with an exercise and weight loss is consistency over a long period of time!  Your not going to get to the top of the mountain in one  step. It's going to take many and it going to take some time.
Here are some general guidelines for your success:
1.      Have a Goal and Plan
2.     Stay Consistent (Keep taking Action)
3.     Get Rest (this is where your body gets stronger)
4.     Get the Form Right Before doing the exercise intensely
5.     Limit intense hard workouts 1-3 days a week and build up to this.
6.     Do Recovery workouts… Follow intense days with a  light easy workouts to get the blood flowing throughout your body to help you recover (Example a 30 minute walk)
7.     Eat Healthy to support your Body ( Make sure your getting the proteins, carbs, and fats your body needs)
If you're not sure where to start or how to figure out your threshold find a profession that can guide you!
Let me know if you have any questions?
The Best,
Chris Chouteau
Influencing The World To Health
chris@custombodyfitness.com
---
What's your Why? Why are you inspired to get out of bed in the morning and go to work? Why do you work so hard?
Have you given much thought into these questions? Dig into this question, find the
deep reason within yourself that motivates you to be successful and work hard.
Find your Why!
This is something I always help my clients figure out? It a great source of energy
and can be used to overcome obstacles.
I thought long and hard about my Why and I will share them with you. My wife is
first Why on my list.  She is why I work so hard! We are also planning to start a family in the next couple years and I would like for her to be a stay at home mom. With this being said, supporting my wife and children on one income is my driving force to work so hard.  I would also like to be able to travel to see my family in Ohio and my wife's family in El Salvador, with airfares become more expensive, I would like to have the liberty to get up and go when I want.
Another Why are my clients. They trust me and have given me the opportunity to work
with them to make a conscious effort to change their lives in a positive
way.  The things I teach them have help them become healthier and happier.  I
enjoy sitting and talking to my clients as we co-create their goals and healthy
living plans, not only does it enriches their health but also all areas of
their lives.
These are my main "Whys". Whenever I find myself struggling to find the motivation to
get to work, I take a moment and think about my Whys and it always gives me
energy to get moving and get to work!
What are your Whys? I'll give you an exercise to help you find them:Find a pen and paper and write down at least 20 of your "Whys".  Once you get close to #20 you find who and what is important in your life.  Allow these reasons inspire you to get you back on track of your goal.
When you are having a tough day finding motivation, think about your "Whys" and
watch how it gets you moving!
Chris Chouteau
chris@cutombodyfitness.com
www.custombodyfitness.com
---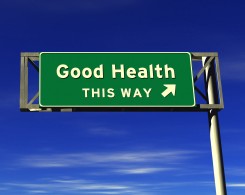 I'm sure you've heard the saying "knowledge is power". I also believe that knowledge and love of learning lead to a more enriched and happy life.
One of the beautiful things about life is there are infinite things to learn and you can always  go deeper and deeper into the subject  you desire to learn about.
One of my passions is cycling. For the last 10-11 years I average around 100-150 miles per week and raced competitively for 6 years. I've recently decided to race after taking 3 years off.
I decided for this cycling season I wanted to become a student of the bike. In my past I did well competing just relying on my natural power and athletic ability. I didn't do great but I did well!
I've recently started working with a coach who is a world champion sprinter and I realized I don't know much about sprinting properly. (sprinting is 100% effort at the end of a cycling race) I'm amazing with all my experience riding and racing how little I understood. I've worked with him three times and I've learned so much. He said I only use 80% of my sprinting ability. This is awesome because I have 20% to learn and improve upon.
This is one area in my life that I am learning and educating myself. Other areas I work on developing are my relationship with my wife, family, and friends, learning Spanish, and working on building my business.  I'm always trying to learn and grow!
We all have this opportunity to grow and learn in all areas of life. I believe that this is a gift life offers us.
Take a minute and think of a baby. Think how everything is new and exciting. They are so curious. I believe this is why we live in this world… to learn, grow, and experience the world!
I think a lot of times people lose sight of how interesting and exciting life is. We become bored and unhappy and start wishing time away. Waiting for the weekend or the next holiday or vacation completely losing sight of all the beautiful things that are currently going on around us.  This is living life with your eyes closed.
Is this you?
It's ok if it is. The great thing is you can open your eyes and change at any moment.
Start by trying to find the beauty and lessons in life. Look at everything as an opportunity… Good or Bad! Find the lessons… They're always there
Read a motivational book that interests you. Work on developing yourself.
Know what makes you happy and sad and then focus on doing more of the things that make you happy! This is healthy.
There are so many awesome things we can learn and you can start anytime
Look for the beauty in nature… the song of a bird, a beautiful sunset, the beauty of a tree. If you look for it, it's always there.
Whenever you take in new information you are learning something new. This is good for your brain and your health. I believe at a deep level we all desire this kind of learning. When you close our eyes and aren't open to learning new things, I believe discontent and unhappiness set in!
Also make sure to be patience… this is a lifetime journey… the destination does not end… The choices to learn are infinite!  Every day like a clean slate to learn something new and exciting and have a new experience.
---
A healthy breakfast is the best way to start your day and a great habit to get yourself into!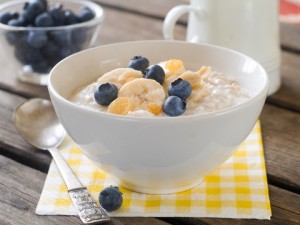 Here is a list of some of the benefits
Provides the body nourishment to start the day
· More energy to perform daily tasks
· Help control weight
· Kick starts the metabolism
· Improves bad cholesterol
· Great for the brain and short term memory
I have always encouraged my personal training clients in Santa Monica to eat breakfast every morning! This is an essential part to living a healthy lifestyle! Our bodies are not meant to starve or go for a long period of time without eating after waking up.  We need to take care of our body, you know that saying 'a happy wife is a happy life" well so is your body, "good nutritious food is a better life!
Continue reading Why You Should Eat Breakfast »
---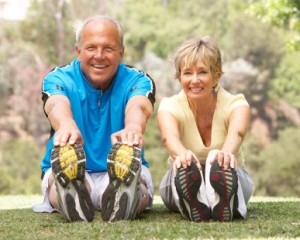 I was having a conversation with one of my personal training clients in Santa Monica about why people fail and what's the best way to be successful and he gave me some great advise, "Tell You Clients to Schedule Their Training Sessions"!
I've been training for over 10 years and I've seen many successes as well as many failures. People who are successful are the ones who are consistent and don't come up with excuses.
As a trainer I've learned I have no control over people's choices! The only control I have is to come up with the right strategy to guide them to make the right choices. I know everyone I train can be successful. It all comes down to how committed they are to themselves and their success.
Schedule your training times every week and make sure they are a priority. Planning does take some effort but it will help you be successful with your exercise goals. Be patience, results come in time with your consistency!
Chris Chouteau
www.custombodyfitness.com
---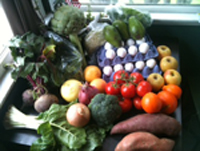 I started off this year at one of my heaviest weights I've ever been at 202 pounds. I had gotten married in September and found myself in celebration mode through the Holidays. As a consequence I gained 14 pounds.
I set my goal to get extremely healthy and  lose 20 to 30 pounds and get back in to bike racing! To do this, I made the choice to quit drinking (my last drink of alcohol was at midnight new years), cut out cheese and processed foods and only eat whole fresh foods. I also make sure to eat light at night.
Continue reading Clean Out Your Body »
---
I created a 32 day health challenge to help people lay the foundation to create a healthy lifestyle. It's run through Facebook so you must have an account.It's open to everyone!
Sign up here…https://www.facebook.com/groups/298544333528808/
Chris Chouteau
Personal Trainer in Santa Monica
www.custombodyfitness.com
---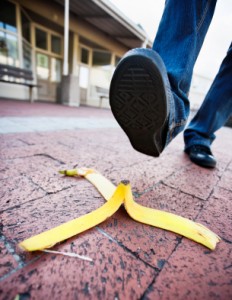 I just weighed myself and found I'm up 7 ½ pounds from the 4th of July week. The reason is because I made poor eating and drinking choices. I must now correct those choices; I will be eating extra healthy and cutting back on calories till I get back to where I like to be.
In my lifestyle I usually eat healthy and exercise so I feel good and my brain optimally functions. This past week I decided to make poor choices and today my energy is low, so I'm feeling tired and sluggish and struggling to write this blog entry.
For example: This weekend I ate chicken wings with beer and a late night pastrami sandwich. To undo these negative effects: Today I've had a few healthy meals and drank lots of water… I'm already starting to feel better!
Continue reading Dam Holiday Weekends »
---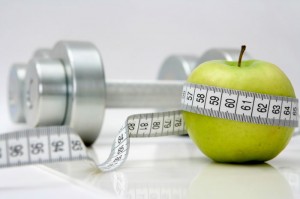 One of the things I've seen as a personal trainer is how exercise and eating healthy changes people. I've seen the change when people consistently start to exercise and eat healthy. It's a positive change and is the reason why I feel exercise is so important to incorporate into people's lives.
Continue reading I Found The Fountain of Youth »
---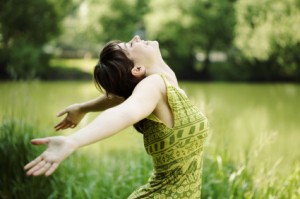 Do you want to be happy? Do you ever have that feeling that you should be doing something different with your life?
I'm going to get deep here…
I think most people are unhappy because they watch to much TV! ( I know you might not agree but bear with me…. I have some great thoughts here)
Continue reading Thoughts About Happiness »
---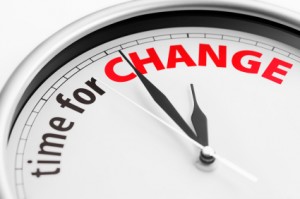 What if I told you that the reason you are not achieving the things you want in life is because you don't really want to achieve them? As a personal trainer my goal is to help my clients improve their lives by making choices to create a healthy lifestyle. I learned in my own life as well as training hundreds of clients that the only thing that prevents people from achieving results is our OWN SELF-LIMITING BELIEFS and LACK OF ACTION!
Continue reading You Have The Choice To Change Your Life »
---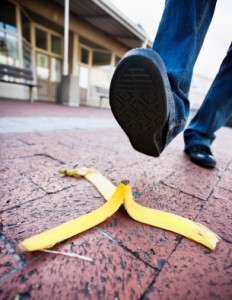 In life, things rarely go as planned and I feel there's value in that! I think there a couple things happening here. One is that life is making sure your plan is something you really want, and second, it's helping you learn lessons that will be valuable in the future!
Last week I had my own life challenge happen to me. I started this year out with some business and financial goals and everything was going great. I've worked hard and put much time and effort into what I was trying to accomplish. Last week I had something inexpertly happen that completely knocked me off course form my goal. It sucks and definitely knocked the wind out of me, but I've been challenged many times in life and I know this is part of PROCESS to reaching my goal. I'm not going to hit my financial goal in the time frame I hoped, but I'm not going to stop till I do. When I get knocked down, in my mind I have not choice but to get back up and keep working. If not it's not something I really want.
Continue reading Can You Handle Life's Challenges? »
---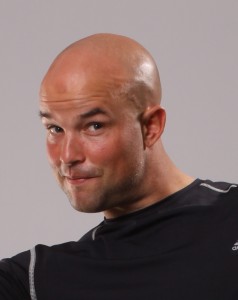 I want to help you create some awareness about human nature and yourself, so you have an understanding of what it takes to create change and be successful reaching your goals!
Whenever you decide you want to create a change in your life there will be challenges, because you're stepping out of your comfort zone. Let me give you an idea of what I mean:
Continue reading Do You Have The Courage To Step Outside Your Box? »
---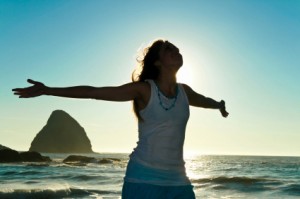 Your body is amazing! What it is capable of and what it can do is absolutely incredible! When you are exercising… slow down and allow your body to figure out how to effectively do the exercise.
When you do an exercise for the first time, start slow and allow your body to feel the muscle (s) being worked through the entire movement. Focus your mind on nothing but feeling the muscle. When you do this, you are giving the body the opportunity to contract the muscle(s) being worked and figure out how to correctly do the exercise. This is also how you start to connect the mind and body and how you target the muscles that are suppose to be worked.
Continue reading Give your body the opportunity! »
---
Here is a 10-minute video about being successful and the evolving process to do so! The hardest part about being successful is starting out. I am using this video as an example. This is my first video. It wasn't planned… I jumped in and got it done! I could have done it a few times and done a better job, but I posted this one because I want to show everyone how to start something new and how it evolves and improve. I will be doing these videos through the year and they will improve!
Continue reading Life's Free Pleasures "Success" »
---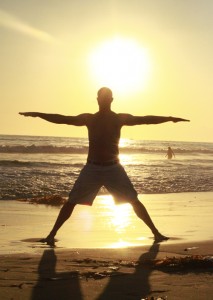 "Be patient toward all that is unsolved in your heart and try to love the questions themselves. Do not now seek the answers, which cannot be given to you because you would not be able to live them. And the point is to live everything. Live the questions" Rainer … Maria Rilke
Patience is essential in working toward any goal in life. We live in a society that expects to see results right away, and when we don't we give up and never achieve our goal. We are constantly bombarded with TV ads about achieving results quickly and with little effort, and this is the main reason why many fail. There is a process and it requires patience, hard work, and allowing the necessary time to pass to be successful. Let me tell you about my process of being successful incorporating yoga into my life.
Continue reading Patience = Success »
---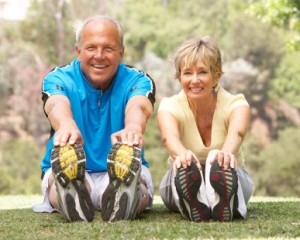 When you are working on creating a change in your life, you are working on changing old habits and creating new ones. It's very easy to sit and think about the changes you want in your life, but challenging to achieve and maintain them. This is because you have developed habits that need to be changed in order to be successful.
I have trained many clients in my life, and almost every client that I train knows what they have to do to reach their goal, but is unable to do so. Why is this?
Continue reading Understanding Habits »
---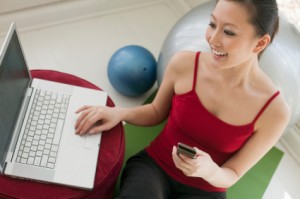 We live in a society where stress has become the norm and technology is making life easier and easier so we are able to do everything from the comfort of our homes. Examples, as the remote control, ordering groceries online, microwavable meals, etc… Although amazing, technological advances and how it makes life more convenient, is at the cost of our health. Added stress in our daily lives and lack of activity are causes leading to diabetes, heart disease, osteoporosis, etc… (add an unhealthy diet to this and it only compounds the problem…ouch)
Continue reading Are You on the Computer? You Better Read This! »
---